2020
my friend eli and i created let's talk food!, a monthly event series where we invited experts to demystify how our food supply chain works. we started with 20 attendees in may 2020, and in just 5 short months grew to a team of 15+ organizers and community of 300+ conscious foodies looking to take action in imagining a more equitable, sustinable food system. we featured guests like burlap and barrel, chef pierre thiam, and stephen satterfield of whetstone magazine. our last event was may 2021!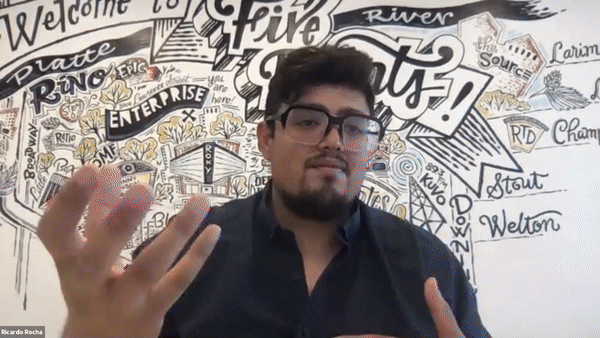 my friends dk, matt, and i built justone.earth, a platform to motivate action around climate change through fun, interactive, short-form data visualizations that show the (often negative) effects that we, as a species, have on our earth. just one earth has reached over 40K people in its first 6 months.
2019
my friend natalia and i started socially conchas, a grassroots initiative out of our brownstone that uses baking, community building, and storytelling to raise money and awareness for immigrant justice. we've raised over $25,000 and have brought together hundreds of people from all over the world through both in person and virtual events.
2018
i created hot cheetos font, a font made entirely from hot cheetos. i relaunched it in early 2020.